Payroll & HR for Small Cannabis Businesses
HR and Payroll Designed and Built for Cannabis
Run payroll. Stay Compliant.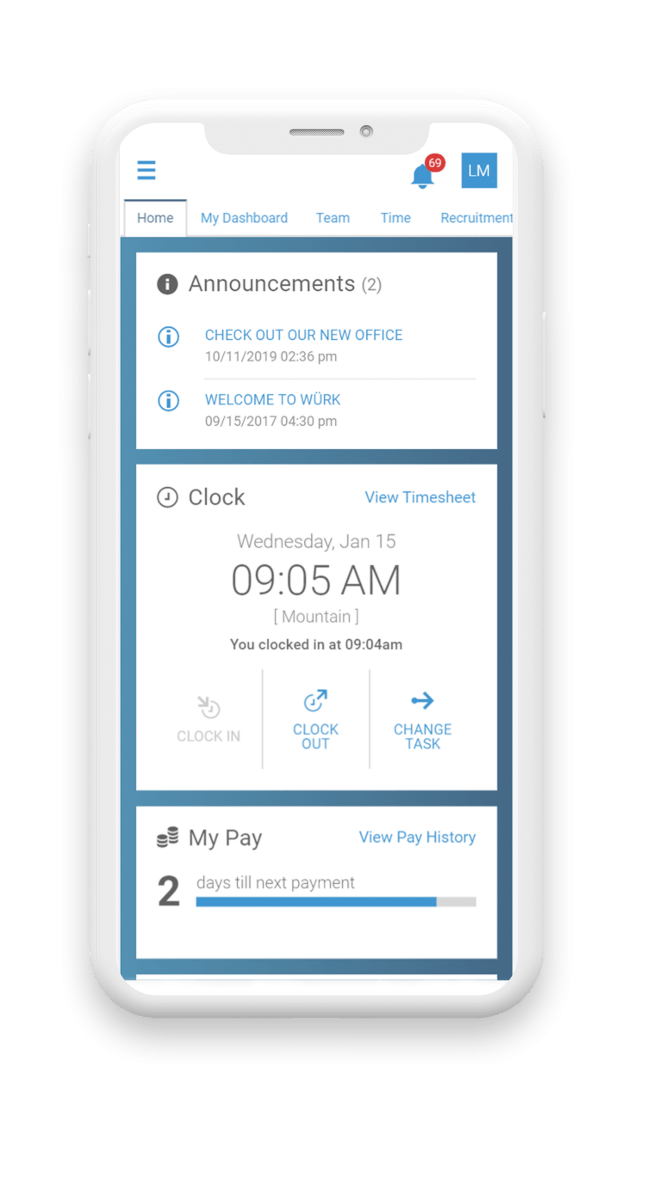 Wurk's small business solution is designed to allow cannabis businesses to process payroll, comply with regulations and focus on business strategy. Rely on proven technology and trusted HR experts so you can support your growing workforce.
Included in our small business solutions:
+ Simple, cannabis-friendly payroll
+ Easy timekeeping
+ Payroll reporting
+ Cannabis badge tracking
+ 280E task tracking and auditing
+ HR resource center
+ Payroll Specialist & HR Business Partner
+ And more!
Cannabis Small Business Payroll Provider & Cannabis Small Business HR Service
Cannabis Small Business HR Service & Cannabis Small Business Payroll Provider
Cannabis Small Business Payroll Provider

∴

Cannabis Small Business HR Service