There are a number of cannabis software solutions operators depend on to manage their business. Whether it's a full cycle "seed-to-sale" platform or a single best-in-class solution for customer relationship management or workforce management, you may be confused about what is really needed to succeed.
Technology is designed to help you run a more efficient business while providing valuable insights, and reducing cannabis-specific or other regulatory risk of non-compliance. Whether you are a first-time entrepreneur or a seasoned professional, there are some basic systems to consider when building a foundation for the best cannabis software technology stack possible.
Cannabis Compliance & Regulatory Updates
In the process of applying for a license? Tired of searching pages of regulatory documents to find a simple answer regarding your cultivation build-out? Not quite big enough to have a dedicated compliance department in house?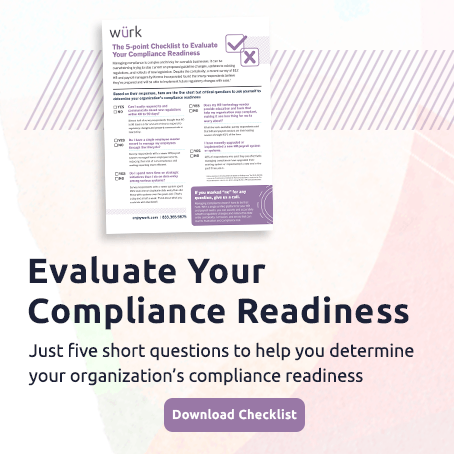 Specialized systems have been specifically designed to assist you in the complicated cannabis compliance realm. CannaRegs provides enhanced access to all cannabis-related rules and regulations from state, county, municipal and federal sources, and aggregates these rules and regulations in an intuitive, easy-to-use database.
Simplifya gives businesses the power to delegate, review, and proactively manage compliance tasks across all marijuana facilities and license types. With tools for audit management and tracking issues, they give you a 360-degree view of your compliance.
Workforce Management & Payroll
Employees and HR administration are some of the most costly components of your cannabis business. Due to banking challenges and tax code 280E, many operators may conclude that a dedicated payroll and workforce management software is not an option. And while traditional payroll providers like ADP, Paylocity, and Gusto seem like dependable solutions, they often drop business for the industry we serve and don't understand the many challenges marijuana operators face.
Wurk is the leading payroll, timekeeping, scheduling, and HR cannabis software platform. With tools to manage hiring, onboarding, performance reviews, 280E labor optimization, benefit enrollment, and more, cannabis businesses depend on Wurk to comply and thrive in the challenging regulatory environment.
Seed-to Sale
Each US state has very specific requirements for the way cannabis is grown, tracked and sold, which is why a number of software solutions have been developed to assist operators. Whether you only operate in one vertical or you're vertically integrated, implementing a cannabis software system to meet compliance is crucial. Plus, you gain valuable analytics tools to help streamline operations and save money
MJ Freeway and BioTrack THC have been industry leaders in the full chain-of-custody software world since the early days of regulated cannabis. Flowhub specializes in providing an easy-to-use interface for retail point-of-sale installs. If you are searching for a solution that gives detailed environmental data at your grow, you might consider Trym as a supplemental marijuana software.
To learn more about seed to sale tracking, read here.
Wholesale Management
The cannabis industry is constantly evolving and producers are innovating what products are available to consumers daily. Dispensaries depend on vendors to offer consistent flower, edibles, extraction cartridges, etc. to their patients and customers, but it may be difficult to supply the demand.
LeafLink has helped hundreds of cannabis brands and thousands of retailers save time on wholesale ordering. As the largest online marketplace for wholesale cannabis, LeafLink provides a suite of products including streamlined ordering, CRM, reporting tools and fulfillment and shipment queues.
Data
You need dependable data to make informed business decisions at your cannabis business. While creating your own spreadsheets and reports may sound easy, you'll miss out on what's working for your neighboring dispensary and how you can compete. Plus, cannabis data software provides insights you may not have been intentionally looking for.
Headset offers unprecedented visibility through easy to understand reports on your sales, inventory, vendors, products and budtenders data in real-time. Business analysts, sales teams, and supply chain staff are spared from spending valuable hours manually collecting retail account data, saving both time and resources.
When selecting new technology partners, always consult with your team about what's needed, your future plans, budget, resources, etc. Take a look at our Cannabis Compliance Checklist when evaluating a new HCM partner and consider creating similar requirements for other vendors in the cannabis software ecosystem.