Who We Are
Würk is the industry's first and best all-in-one workforce management solution. We believe it is our responsibility to protect the people and organizations of the cannabis industry so they can continue to impact the world we live in.
What We Do
We want to create a new status quo for the betterment and normalization of this growing industry.
Our Values
(No, those aren't typos - all of these are #1 values)
01
Be United
We are a supportive, collaborative, and inclusive team
01
Be Present
Offer attention to yourself, our team, and clients
01
Be Bold
Challenge the status quo and make your voice heard
01
Be Excellent
Discover your best self and be proud of your contributions
01
Be Accountable
Take responsibility and ownership of your work
01
Be Trustworthy
Lead with honesty, commitment, and confidence
Beliefs
Empowering the rebels of cannabis
Making an impact in the world
Leveling the playing field for small businesses
Continuous improvement makes better, more valuable products
Resilient solutions create stability in complex industries
Passion drives us to achieve more
Optimizing the way businesses transact
By The Numbers
Diversity Breakdown
Primary Working Location
Much like our customer base, our employees are in nearly every state! We pride ourselves on being diverse and working from where you feel most comfortable, Home!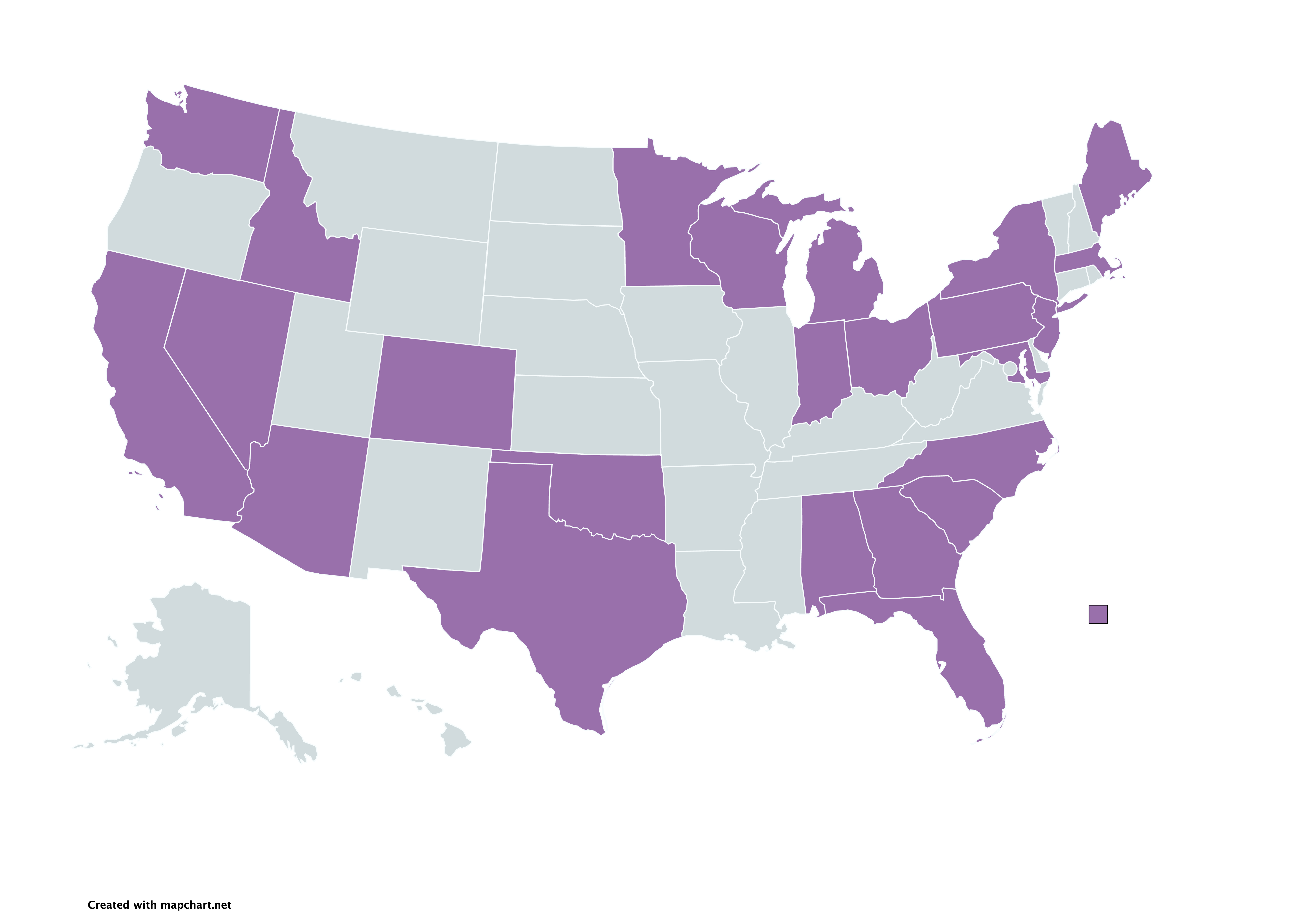 Würk Milestones
2015
Set out on a Mission to get Cannabis employees paid, on-time, and with a paycheck.
1st client 'closed won' on 10/1/2015

50 clients processing payroll: October 2017

150 clients processing payroll: November 2018

200 clients processing payroll: March 2020

Most client processing in on month: 246
January 2016 (first processing month): 39 EUCs

January 2019: 10,495 EUCs

January 2022: 45,534
Today
We process payroll in 46 states and over 500 jurisdictions and are established as the largest solution of our kind in the industry.
Meet the Team
At Würk, we're extremely proud of our team. Our products and services wouldn't be possible without them, and we have a blast at the office.
The cannabis industry exists to facilitate a healthier and happier community.
Würk's responsibility is to protect the people and businesses of the cannabis industry so they can focus their energies on making social change in the world we live.
Würk allows cannabis companies to manage payroll, human resources, timekeeping, scheduling, and tax regulation and minimizes compliance risks in the ever-changing cannabis regulatory environment. The company uses its expertise and trusted partnerships to provide guidance on 280E tax law, accounting, and banking. Its platform is designed to scale nationally with the growth of the industry while incorporating the local laws and regulations unique to individual states.
Würk's founder, Keegan Peterson, was an outspoken public advocate and thought leader for the cannabis industry and was an associate producer on the 2018 documentary Weed The People. From filmmakers Ricki Lake and Abby Epstein, this look beyond politics and propaganda will challenge everything you might have known about cannabis and reveals the brave stories of ordinary families who are exploring the benefits of medical marijuana to save the lives of their most precious loved ones – their children.