So your startup is off to a great start. Things are moving faster than you ever imagined. Now what? How do continue on your path towards great success? First and foremost, you need the right people. So many companies believe that candidates are endless, and they should be doing all the heavy lifting to join your company. Well we're here to tell you that if you want the right people, it's important that you treat each and every candidate like the rock-star they are.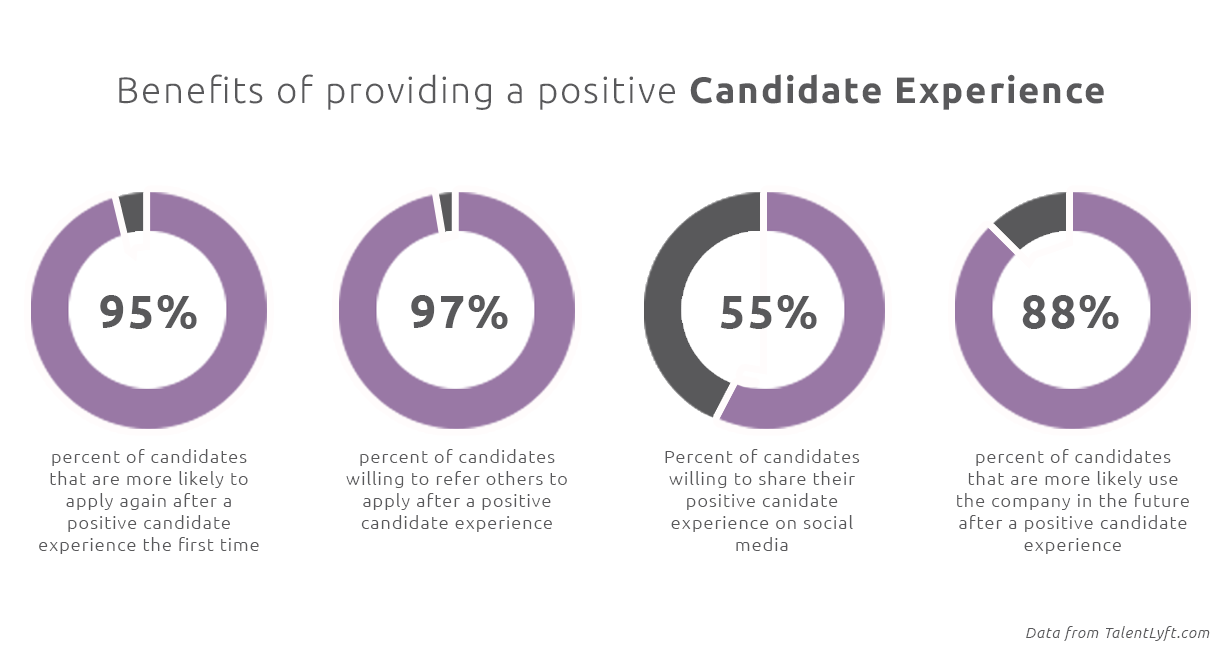 3 Rules for a great Candidate experience
1. Recruit to retain
The number one goal of any company is to recruit and retain the highest quality candidates possible. As the workforce has transitioned to be millennial-dominate, the perception of what attracts top talent has changed. Many people assume millennial's place a higher emphasis on work-life balance, and a fun company culture. In fact, millennial's tend to want very similar things that our predecessors want(ed) when it comes to career goals. According to a study published by Harvard Business Review, millennial's and older generations share their top two career goals. For both groups, these goals are to 1) make a positive impact on their organization, and 2) create positive social and/or environmental change. These are followed by 3) working with a diverse group of people, and 4) working for an industry leader.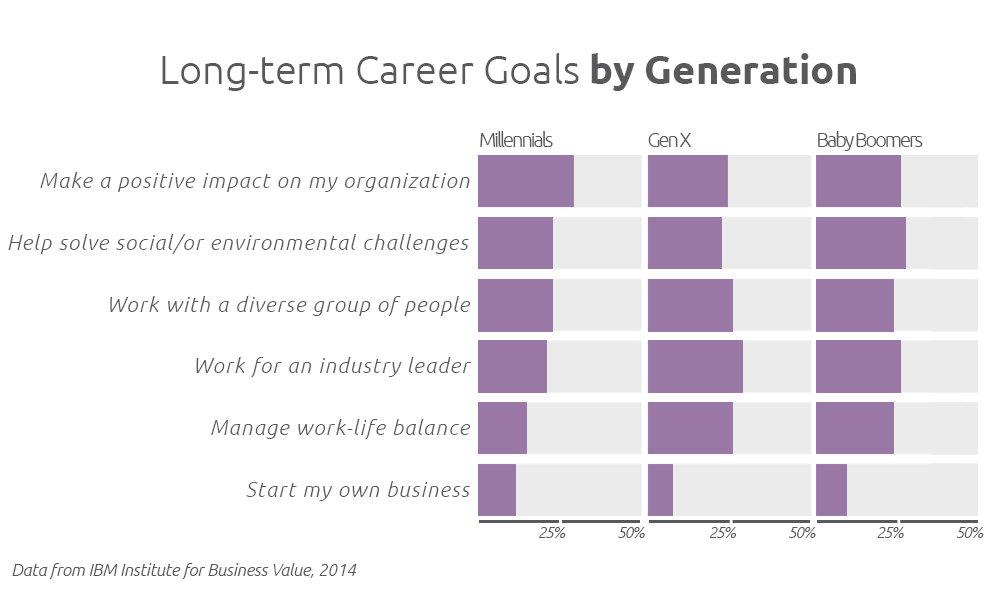 Now we can begin making sure our candidates understand how their career goals can be achieved at your organization. Focus on finding candidates that, of course fit your culture, but also align with your company's mission and purpose. Find candidates that show an eagerness to become a leader in your organization as well as your industry. And, most importantly, be honest about your purpose and mission.
2. Humanize your hiring flow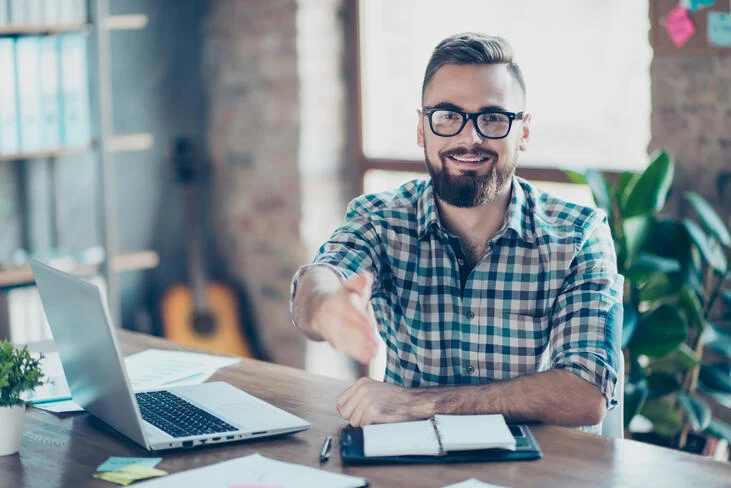 This rule is perhaps a precursor to our next rule, stand in your candidate's shoes. In a world seemingly driven by AI and automated workflows, it's vitally important not to forget that your most important asset is and will continue to be your people. It is important to get to know each candidate as a person, while allowing them to get to know your company on a human level. Consider having candidates interview with several different team members, allowing them to ask questions to a variety of people within your company. Also, be sure to show your candidate around the office and/or workplace so they can get a feel for your raw culture and environment. Flashy photos and recruitment documents are great for attracting, but in order to engage and retain top talent, you must let them see your organization in its natural state as early as possible in the hiring process. Let your candidate absorb as data as possible so they can be sure it is the right fit for them. By trying to hide your 'true colors', and present a rosy picture, you're only setting yourself up for failure, as you will see higher turnover and lower employee satisfaction.
3. Stand in your candidate's shoes
This rule should perhaps be the first one presented and even probably deserves its own article. Nearly everyone can think of the worst interview process they've been a part of. A poor interview process can turn off even the best fits for your company's mission/vision/culture. When building out your hiring process, it is crucial that you take a user-first approach. And always remember, the candidate is interviewing you just as much as you're interviewing her/him. This design process starts with the job description, and should continue all the way through making the offer and on-boarding your new hire. Next we'll highlight some key best practices for making sure your hiring process is as candidate friendly as possible.
Write a clear job description –
This will ensure that your candidate has a clear understanding/ expectation for the job which they are applying to. Also, so that you as the employer ensures you are hiring a candidate who can complete the essential functions of the job.
Provide a smooth in-person interview experience –
Providing an abundance of information will rarely turn a candidate off. be sure to send key information prior to their on-site interviews. This will include where to park, how to access the building, where to go, who to ask for and an agenda for the time they are there.
Utilize technology to leverage your human side –
There are so many great ways to use technology to connect in a very human way with your candidates. One great example is leveraging the power of video. There are a ton of great video recruiting technologies out their that allow you to personalize video messages for candidates, conduct interviews, and so much more. One industry leader to check out is Odro.
Be transparent about the recruiting process –
Inform the candidate at the end of the interview how many candidates are being interviewed, when you will be done with interviews, how soon you expect to fill the position, when you expect to get back to them. In many cases, it's even a good idea to share a timeline of your interview process.
Use best Practices when declining a candidate –
If the candidate had an in-person interview, it is best practice to follow up with them via a phone call to inform them of the decision.
For candidates who applied online or had a phone interview but did not get an in-person interview, they can be notified via email (the Wurk system can assist with this by sending automatic emails that are set up)

Respect the candidates time –
If they are interviewing with multiple people or more than one after the other; let them know the interview schedule ahead of time. Many candidates will be going through this process with several companies at once. Be the one that stands out when it comes to clarity and efficiency!
Streamline your career site –
Make sure your career site is updated and streamlined, and ensure your application doesn't take too long for busy candidates with lots of options to wade through.

The path to recruiting and retaining top talent starts with your candidate experience. Always remember to design each process around the intended user.