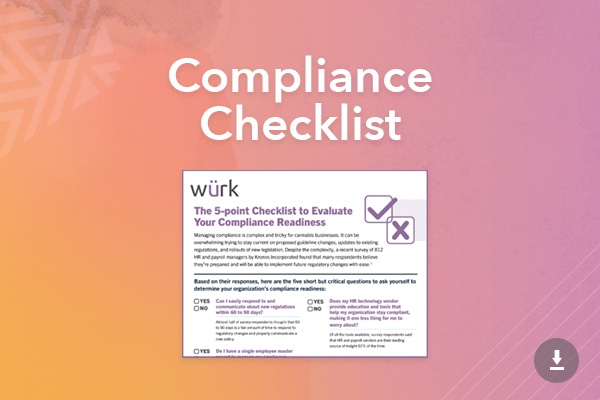 WURK'S CANNABIS WORKFORCE CHECKLISTS
Evaluate Your Cannabis Compliance Readiness
Compliance in the cannabis industry can be difficult for businesses to manage and stay on top of all of its complexities.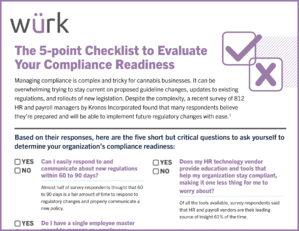 We developed this guide to help cannabis operations reduce risk by staying current on proposed guideline changes, updates to existing regulations, and rollouts of new federal, state, and local legislation.
Download this checklist to:
Gauge your company's compliance preparedness
Understand your ability to implement future regulatory changes with ease
Learn how your business stacks up
Complete the form to download the checklist and evaluate your compliance readiness today.