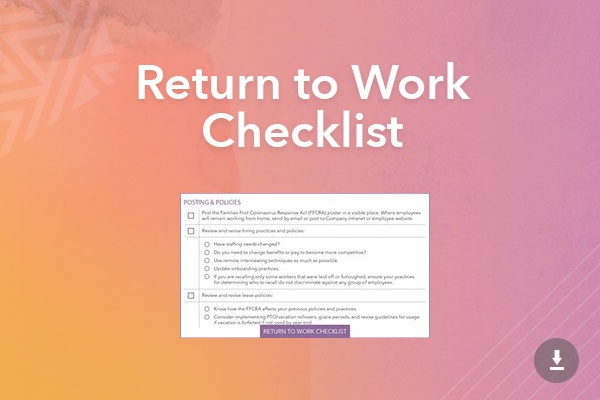 WURK'S FREE HR & PAYROLL DOWNLOADS
Checklist for Returning to the Workplace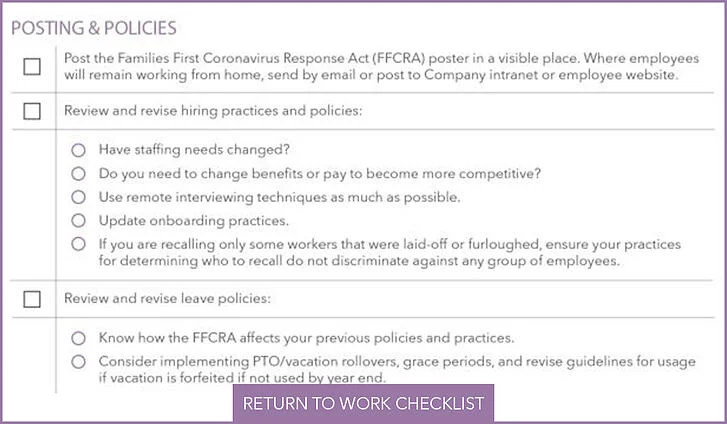 Offices are starting to open again as more and more people are getting COVID-19 vaccinations. As you plan for employees to return to work, it's important to maintain safety, remain in compliance, and rebuild workforce morale.
Communication is crucial for a successful office re-opening. There are a number of steps to take to ensure you are properly communicating new policies to employees that align with your cannabis workforce management strategies.
Our Return to Work Checklist details important items to consider, including:
Postings and policies
Health and safety
Best practices
Fill out the form to download this checklist to effectively manage the transition back to the office.