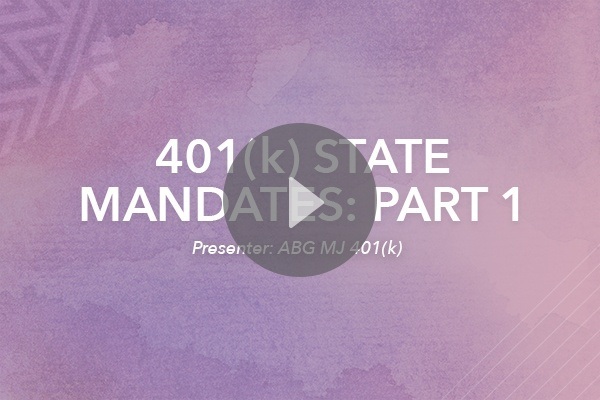 WURK CANNABIS WEBINAR SERIES
Presented by Wurk and ABG MJ 401(k)
401(k) State Mandates and Employee Retention Strategies: Essential Requirements Operators Need to Know for 2021.
As more and more states require cannabis businesses to offer 401(k) plans, operators need to know the laws that apply to their states to comply with state mandates and avoid penalties.
Watch this on-demand webinar to learn about the state-by-state requirements and the essential resources you will need to plan for 2021. In addition to remaining compliant, offering and matching 401(k) plans are an excellent employee retention strategy and incentive as operators attract talent from other industries.
States covered in this webinar:
California
Oregon
Connecticut
Massachusetts
Illinois
Wurk and ABG MJ 401(k) allows cannabis employers to remain competitive while attracting and retaining top talent by offering an employer sponsored 401K.
In this webinar, you will learn how to:
Create comprehensive plans with successful outcomes to support your employees and contribute back to your bottom line.

Provide your employees with customized learning paths via our digital platform to improve financial literacy.

Empower employees to make or change contributions through payroll deductions.
Want to see more webinars in our cannabis webinar series? View all on-demand Wurk webinars >>
Wurk and ABG MJ 401(k) are Integrated Partners. Read more about Wurk's integration with ABG MJ 401(k) here.