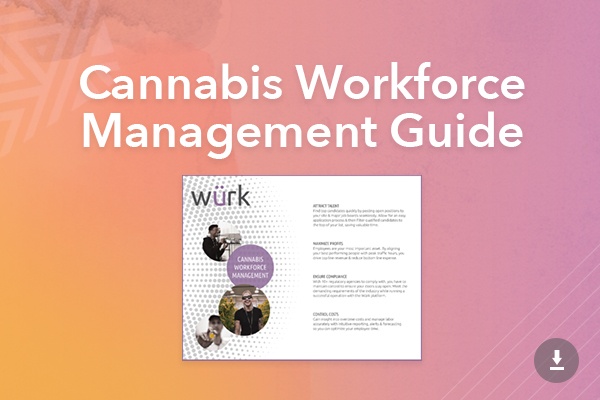 WURK GUIDES FOR THE CANNABIS INDUSTRY
The Workforce Management Workbook
Do you need help attracting talent, maximizing profits, ensuring compliance, and controlling costs in the cannabis industry?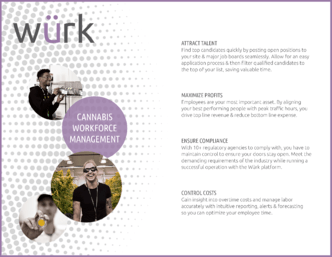 You've come to the right place.
This workbook will share how companies like yours are tackling and navigating real issues with high costs, like:
The average cost-per-hire is reported as $3,078 for smaller organizations.
Labor compliance issues can cost a typical organization $30,000 on average in back wages.
For every 25 full-time employees, the average company pays over $77,500 in annual overtime.
Complete the form to download the workbook and start solving these challenges and improving your company's bottom line!