Cannabis Payroll & HR
Built for Missouri Cannabis Companies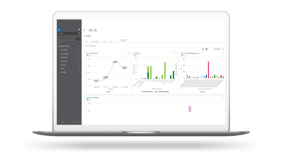 Würk is all about protecting everybody working in the cannabis industry and if you are working in Missouri, we have tailored software and services for you! We provide all the solutions you need with automated software covering your scheduling, payroll, HR, retirement plans, and more!
If you don't have an HR team, Würk has you covered! With our team of specialists, we offer the services to cover all the HR needs that your cannabis business has. Our certified payroll specialists will provide operation support, distribute pay, and prepare statements for compliance in your state. Our HR team of professionals will cover all your needs making sure that your business is able to operate as smoothly as possible while complying with all state regulations.
With some of the most sophisticated software in the cannabis industry, Würk will make sure you are able to run your business without facing tremendous paperwork while being able to focus on your team and your clients. We know that to be successful in the cannabis industry, it's all about building relationships and staying true to your team of professionals as well as your customers. You can call us at 833-365-9875 and we'll give you a demo with our software and answer any questions you might have, or you can fill out our form for a demo request!