Wurk recognizes that the partnerships created with trusted cannabis advisers are key elements to success. We're grateful for the opportunity to partner with industry leaders and strive to provide our clients with the tools needed to strengthen business and advance the cannabis market. If you're interested in becoming a Wurk partner read more here.

Compliance
Simplifya
Simplifya gives businesses the power to delegate, review, and proactively manage compliance tasks across all marijuana facilities and license types. With tools for audit management and tracking issues, they give you a 360-degree view of your compliance.

Compliance
Alliant
Alliant has been providing insurance services for the last 95 years and is one of the top 10 national insurance brokers with 110+ offices and 4,000+ employees. Alliant is the largest specialty broker, which means we get in the weeds of your specific industry. Having a devoted Cannabis, Hemp & CBD platform allows us to provide and be the experts in providing insurance coverage and consulting.

Legal
Vicente Sederberg
Vicente Sederberg is a top-ranked national cannabis law firm providing legal and policy services to marijuana and hemp companies, ancillary businesses, investors, governmental bodies, and advocacy organizations.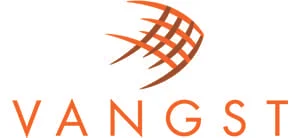 Recruiting
Vangst
To date, Vangst has connected over 10,000 candidates with jobs in the rapidly emerging cannabis industry. Through direct hire, Vangst GIGS, career fairs, and their job board, the team continues to pioneer recruiting solutions tailored specifically to the cannabis industry.

Recruiting
Trovaro
Trovaro is your premiere staffing and recruiting agency to the cannabis community. At Trovaro, we provide the boots-on-the-ground that delivers the operational workforce you need to grow your company to an enterprise level. We specialize in direct hire, contract, and contract-to-hire.

Technology
Leaflink
Since launching in 2016, LeafLink has helped hundreds of cannabis brands and thousands of cannabis retailers save time on wholesale ordering, so they can focus on what matters most to their business.
Technology
Cova
Deliver a great retail experience and grow your cannabis empire with Cova's compliant cannabis dispensary software.

Technology
BioTrack THC
BioTrack's mission is to propel the cannabis industry forward through reliable technology solutions that promote transparency and accountability, and that empower governments, businesses, and consumers to make informed data-driven decisions.

Technology
MJ Freeway
MJ Freeway has tracked more than $15,000,000,000 in sales and has helped 1,000's of cannabis businesses achieve compliance with a patented Seed-to-Sale platform. We can assess market trends and forecast future opportunity with unmatched accuracy and geographic specificity.

Technology
FlowHub
FlowHub designs and builds user friendly business management and compliance products crafted specifically for the regulated cannabis industry.

Technology
MerchantX
Merchant X is a trusted payment processing broker and registered ISO based in Portland, Maine. With more than twenty years of merchant payment processing experience, they provide clients with top-of-the-line best rates, terms and service available in the industry, regardless of business type.

Technology
Alt Thirty Six
Alt Thirty Six establishes a digital culture for the modern cannabis dispensary by enabling consumers to seamlessly purchase cannabis products in-store and online.

Technology
Leaf Logix
Leaf Logix is a seed-to-sale enterprise resource planning (ERP) solution supporting growers, distributors, processors, and retailers in recreational cannabis, medical cannabis, hemp and CBD.

Technology
Bennie
Bennie has completely reimagined the employee benefits experience for small and mid-sized companies. With an easy to use app and world-class brokerage services, Bennie is the modern, cost-effective approach for providing the best employee benefits on the market. Their goal is to simplify the way employees understand, access, and utilize their benefits.

Data
Headset
Headset is turning cannabis retail data into real-time insights. As an analytics service provider for the cannabis industry, Headset's mission is to help operators make more informed business decisions through data.
Lockton
Risk management, employee benefits, retirements services and industry expertise. Discover what insurance and benefits solutions might be available for your cannabis business.
NFP
NFP is a leading insurance broker and consultant that provides employee benefits, property and casualty, retirement and individual private client solutions through our licensed subsidiaries and affiliates. Our expertise is matched by our commitment to each client's goals and is enhanced by our investments in innovative technologies in the brokerage and consulting space.
BridgeWest CPAs & Consultants
Bridge West LLC is one of the first accounting firms in the world to focus solely on the cannabis and hemp industries. Bridge West is your one-stop provider for accounting, audit, tax and advisory services.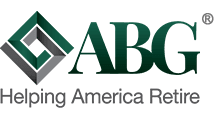 Consulting
Alliance Benefit Group
As one of the largest retirement plan providers in the country, ABG focus' on creating corporate retirement plans and helping Americans retire no matter what industry they work in. Nationally, ABG serves 1.7M employees across more than 20,000 corporate retirement plans.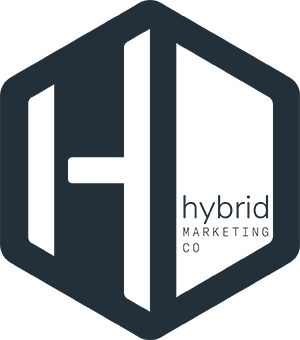 Consulting
Hybrid Marketing Co.
Hybrid Marketing Co is a Denver-based cannabis marketing and branding agency. We understand that every cannabis brand is unique and deserves an individualized approach. Our team crafts one-of-a-kind solutions that break the mold for dispensaries, processors, vendors, and cultivators and amplifies their reach in an increasingly competitive (and cutthroat) marketplace.